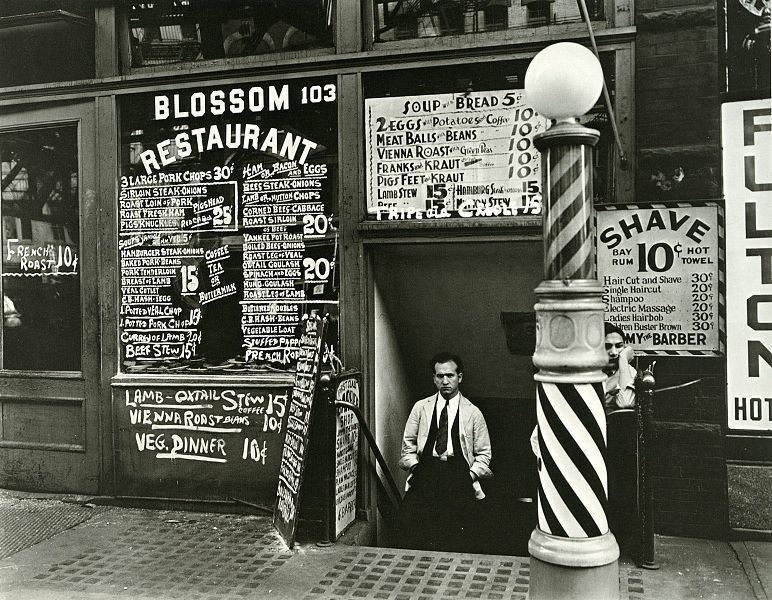 Martin Scorsese is best known for his revered career as one of the most influential film directors of all time. His films include 'Goodfellas', 'Taxi Driver', and 'Gangs of New York' and in 2006, he won the Academy Award for Best Director for 'The Departed' starring Leonardo Di Caprio and Jack Nicholson.
Most recently, however, Scorsese has been making headlines for another issue which lies very close to his heart. In March 2013, Scorsese wrote a letter to Amanda Burden, the Chairwoman of the New York City Planning Commission, to support the 'East Bowery Preservation Plan' – an attempt to block high-rise and luxury development in the director's former neighbourhood.
Scorsese grew up on Elizabeth Street and stated "the neighbourhood and residents of the Bowery became clear catalysts for turning me into a storyteller".
He also added "Whether it's 'Mean Streets' or 'Gangs of New York,' the influence of the Bowery — the grittiness, the ambience, the vivid atmosphere — is apparent".
The filmmaker was raised in New York by Italian-American parents and his father's Sicilian parents actually emigrated from Polizzi Generosa, in the province of Palermo. In 1999, Scorsese released a documentary entitled 'Il mio viaggio in Italia' where he notes that the Sicilian episode of Roberto Rossellini's film 'Paisá' made a significant impact on his early life.
In his letter, Scorsese states that 'for over 150 years, the Bowery was its own world. With its own denizens, language, theater – in fact, its own genre of plays and vaudeville – it has become synonymous to other districts which helped make up what we know as the folklore of New York".
This issue echoes the situation which is evident throughout the city of New York and is actually the focus of the recent documentary 'The Vanishing City' which is told through the eyes of the city's tenants, city planners, business owners, scholars and politicians.
Fiore De Rosa, the co-director and producer of this documentary gave us his interesting perspective on the matter –
"What we discovered in the process of researching and making the film is that the changes taking place in the global cities are happening by design. We had been told by City officials and developers that they were the consequence of the free market, but what we discovered is that it was clearly the opposite. The current administration has rezoned over 100 neighbourhoods, nearly one in every six feet of the city- a huge swath of land. Then they gave out over 2 billion dollars of tax breaks to developers who built luxury housing; tax breaks for housing for the wealthy. This drove both residential and commercial real estate through the roof and is decimating middle class neighbourhoods. People who aren't wealthy are getting priced out and it was not at all the free market that caused this but design and heavy subsidization. The administration clearly planned and implemented this massive luxury transformation- The Luxury City."
De Rosa went on to inform us that –
"Tom Angotti, a former New York City city planner and a city planning professor at Hunter College in New York City said, "Global Capital comes into our neighbourhoods and some people take the bait and sell. Change happens; It's a natural occurrence – changes to the building stock and to the populations that live in a neighbourhood. Up to this point the changes have been incremental, but once you get global capital in your neighbourhood, it's like a hurricane that destroys."
Opinions across the city are varied, and of course, there are many residents who feel that change is necessary and actually adds value to the area.
There are also those who disagree with the use of incentives as a way of inducing dramatic change whilst giving no value to the past.
Roberto Ragone, a New York Arts and Business Consultant, gave us his view on the situation –
"There is value to cohesive neighbourhoods where people look out for each other and feel invested in their fellow residents. You can't just encourage people to come in with transient attitudes about community, seeing New York as simply a place to play and luxuriate. Where there is upper scale new development, there should also be something to pay homage to what was previously there. Significant elements of the past should be preserved into the future and I'm not just talking tokens and traces. I mean that the past should be present so that people can engage and immerse themselves in it. They can learn from it, reflect on it, honour it. The policy attitude of New York development should not be 'well….that's life, things just come and go."
You can read more about 'The Vanishing City' documentary at www.thevanishingcity.com.
© RIPRODUZIONE RISERVATA