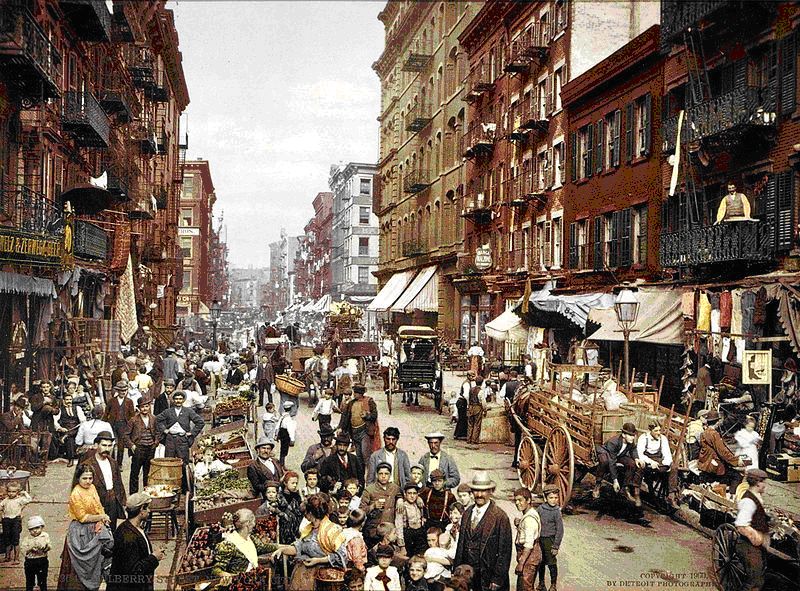 Between the years of 1861 and 1965, almost 25 million Italians left the peninsula in search of a new life. This is considered to be the biggest mass migration of contemporary times and, in Sicily, was partly due to the drop in economy and over-population experienced after the unification of Italy.
In 1906 alone, 100,000 Sicilians emigrated to the United States of America and in 1920, 87 percent of Sicilian immigrants were still headed for the US. Other countries with a significant number of Sicilian immigrants were Venezuela, Brasil, Mexico, Canada, Australia and other countries throughout Europe. Some of the main cities in America where Sicilians settled were New York, Boston, Chicago and San Francisco and these immigrants tended to reside together in groups depending on the area that they came from. For example, in New Orleans there was a district called 'Little Palermo'.
These Sicilians were so passionate about their homeland that they took many of their traditions and values with them. They believed in these customs so much that many aspects of Sicilian life have become an intrinsic part of communities worldwide and are still very much in evidence today. Throughout the year there are festivals across the world to celebrate different Sicilian traditions. The island's way of life is echoed daily in neighbourhoods worldwide through their cuisine, language and culture, such as the music listened to or the plays seen at the theatre.
An example of a tradition which has been taken to America is the 'Festa di Santa Rosalia' in Brooklyn which is dedicated to the Patron Saint of Palermo. This annual festival originally took place in the first Italian parish in Brooklyn, the Sacred Hearts and St. Stephens Church in Carroll Gardens, and has since been moved to the community of Bensonhurst. The procession originally involved followers walking barefoot through the streets of the neighbourhood to show their devotion to the Saint.
Every year Italian-American merchants set up stalls at the various festivals around the country selling Sicilian specialities such as 'cannoli', zeppole' and 'arancini' and entire communities come together to celebrate their heritage and tell stories about their ancestry. It is viewed as a real honour to belong to such a loyal and devoted community and it is this devotion that will ensure that the respect for 'u paese vecchiu', or the old country, will stay strong long into the future.
I created Sicilian Connections because over the years I have met many people of Sicilian origin that, for various reasons, have emigrated and live in different locations worldwide, but the passion that they feel for their homeland has remained strong. It was my aim to create a community where Sicilians could come together and share their wonderful stories of the island and memories of their ancestors and, thanks to the pride and devotion of our Sicilian Connections friends worldwide, this is now a reality.
© RIPRODUZIONE RISERVATA